STEVENSVILLE — Michael Brown of Stevensville withdrew from the governor's race Tuesday morning after the state elections bureau identified thousands of invalid signatures on nominating petitions turned in by him and four other Republican candidates.
"It appears that after my campaign's signature gathering was complete, individuals independently contracted for a portion of our signature gathering and validation jumped onto other campaigns and went on a money grab," Brown, commander of the Michigan State Police's Fifth District, said in a written statement. "They were involved in allegedly fraudulent signature gathering activities with these campaigns causing the Michigan Bureau of Elections to declare all of the signatures connected to those individuals as invalid. I cannot and will not be associated with this activity."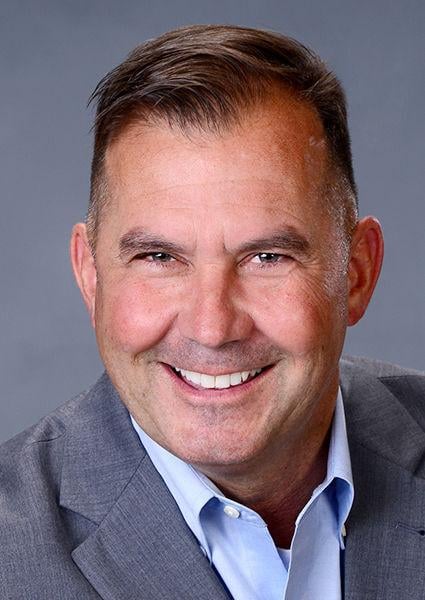 Candidates for governor were required to turn in 15,000 valid signatures from registered voters by the nominating deadline in April.
Campaigns commonly hire outside services to help gather the signatures. The elections bureau reviewed the signatures and found serious problems with thousands of them. It said some of the petition circulators submitted "fraudulent petitions sheets consisting entirely of invalid signatures."
The bureau said Brown and four others running for governor did not meet the minimum requirement of valid signatures.
The Board of State Canvassers is scheduled to meet Thursday to decide if the candidates will make the ballot.
"We built this campaign on common sense conservative principles with a positive message of prosperity, safety and respect for all the citizens of Michigan," Brown said in the prepared statement. "The countless hours, miles, conversations and tireless effort will not be in vain as I continue to fight for the future of Michigan."
The other candidates affected are former Detroit Police Chief James Craig, businessman Perry Johnson, Donna Brandenburg and financial adviser Michael Markey.
Brown called his decision "painful but necessary."
"During my years in the Marine Corps and 34 years in the Michigan State Police, each assignment has been about serving the citizens," he said. "I will exit the race for Michigan's governor with my integrity and this principle intact."