BENTON HARBOR — A first-grade teacher at International Academy at Hull resigned Monday after video surfaced on social media over the weekend of her allegedly allowing a student to be physically bullied by other students in her classroom while she watched.
"I was going to hold her accountable but then she resigned today," Benton Harbor Area Schools Superintendent Andrae Townsel said Monday afternoon. "... The police are investigating. I'm so happy to move on and put systems in place so this doesn't happen again."
The video, which is 2:42 minutes long, shows the 7-year-old boy being pushed, hit and kicked while the teacher stands in the doorway saying, "He got what he wanted. He kept messing with it," and "Don't let him tear up our classroom." The boy's parents said the incident happened last Tuesday, but they didn't know about it until late Friday when it was posted on Facebook.
About 20 family members and supporters gathered Monday afternoon to show their support for the student during a news conference at Pilgrim Rest Baptist Church in Benton Township. At the time, they said they had been told that the teacher, Dorothy Neeley, was suspended with pay. They asked the media not release the student's name to protect his privacy.
It is unclear who shot the video or how it came to be posted online.
Pilgrim Rest Pastor Carlton Lynch said the parents are very frustrated because they were in frequent contact with Neeley about their son's behavior.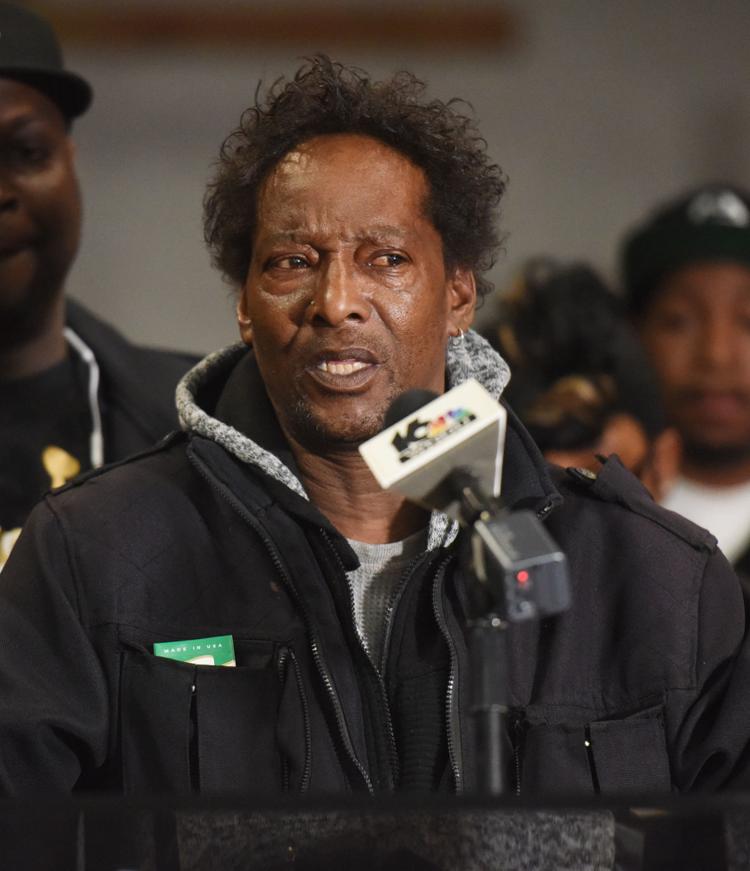 "We're talking about parents that are involved day in and day out that have punished their child ... based on what the teacher had called and said," he said.
The student's grandfather, Reginald Tyler, said he is at the school about three times a week checking on his grandchildren.
"I was there this day and not once did the lady say anything to me about what was going on, what was happening," he said. "When I arrived, he was sitting in his seat. He wasn't doing anything. So I checked on my other grandchild, come back, and everything's all right."
He said the school called him on Friday to pick his grandchild up because they said he was acting out in class.
"I talked to the teacher right there in front of the office," he said. "She still hasn't said a word to me about what happened (on Tuesday)."
Lynch said the family wants the teacher to be arrested for child endangerment.
The mother of the student said she is looking for another district for her son to attend.