BENTON HARBOR — Steven Alker took a look at the names on the Alfred S. Bourne trophy after winning the KitchenAid Senior PGA Championship at Harbor Shores on Sunday.
"First I saw Arnold Palmer, I'm not sure what year it was," Alker said, "and you twist it and you see Lee Trevino and you see Jack Nicklaus and you see Tom Watson.
"It's an amazing trophy. You see the names and you choke up a little bit. It's pretty cool."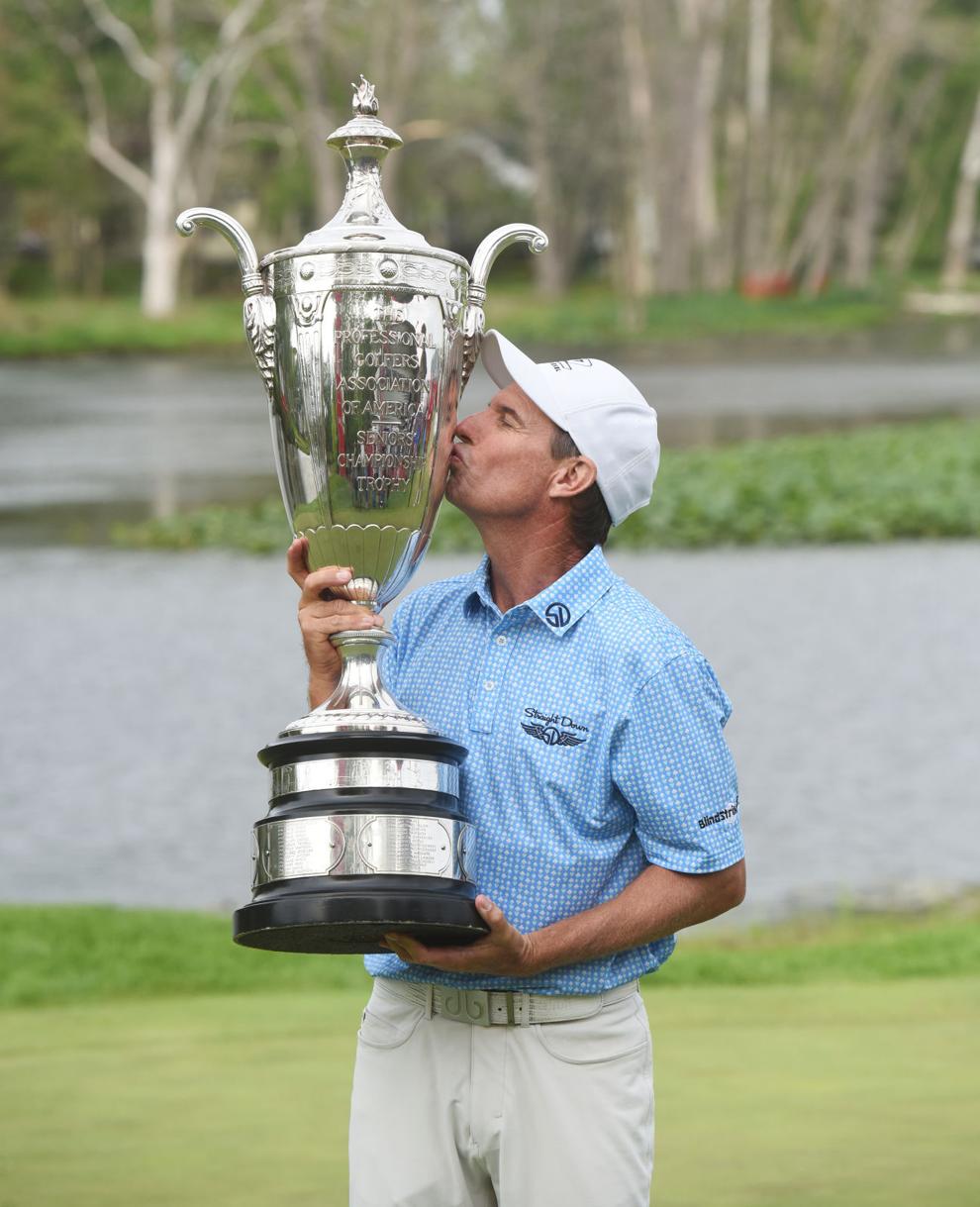 Alker's name, known only to the most devoted golf fans a year ago, will now join those legends on the trophy.
The New Zealand native continued his remarkable run through the PGA Tour Champions by shooting an eight-under-par 63 on Sunday, tying Paul Broadhurst's record from 2018 for the lowest winning final round score at Harbor Shores. He finished the tournament at 16-under, three shots ahead of runner-up Stephen Ames.
Alker was already the Charles Schwab Cup money list leader after winning two events this season, and can add another $630,000 to his total after claiming his first senior major championship.
"I think the way he's been doing it this year is phenomenal," Ames said. "Three wins this year so far, he's now at 1.6 or 1.7 (million) on the money list. He's running away with the Schwab Cup right now."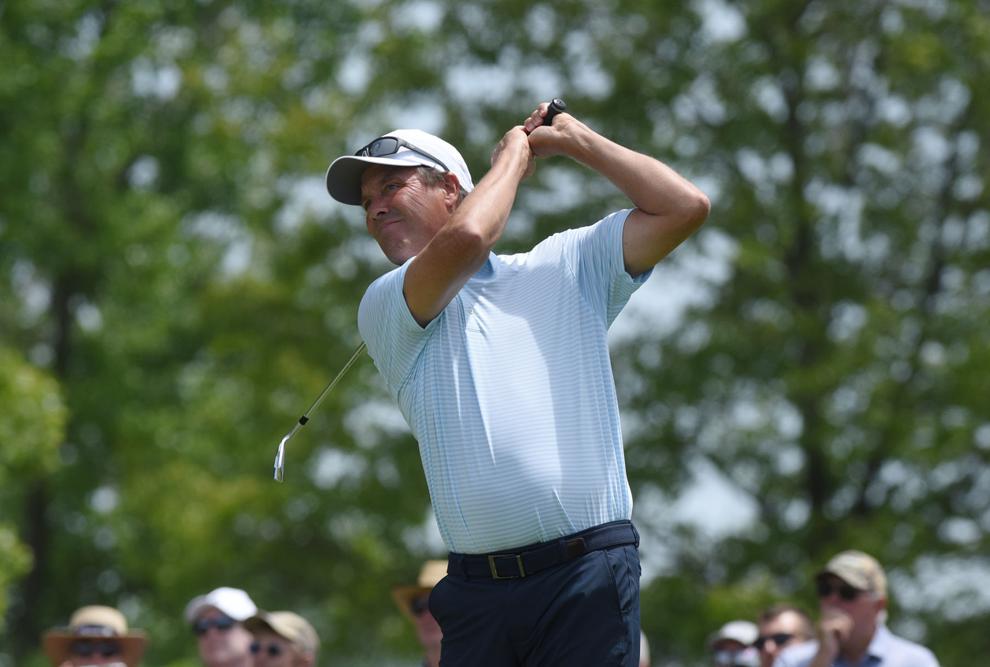 Early on, it looked as though Ames might run away with the tournament. He entered the day as the leader at 12-under, two shots ahead of final-round playing partners Bernhard Langer and Mike Weir and four ahead of Alker. Birdies on the No. 2 and No. 3 holes extended his lead, but he didn't make another until No. 11, and had three bogeys on the day.
"Overall I'm not very disappointed with my result and the way I handled myself, especially considering the pace of play was extraordinarily fast out there," Ames said while rolling his eyes. "Five hours and 20 minutes, if anybody was counting."
Ames' aggravation was due to the notoriously slow play of the 64-year-old Langer, one of the most successful golfers in PGA Tour Champions history.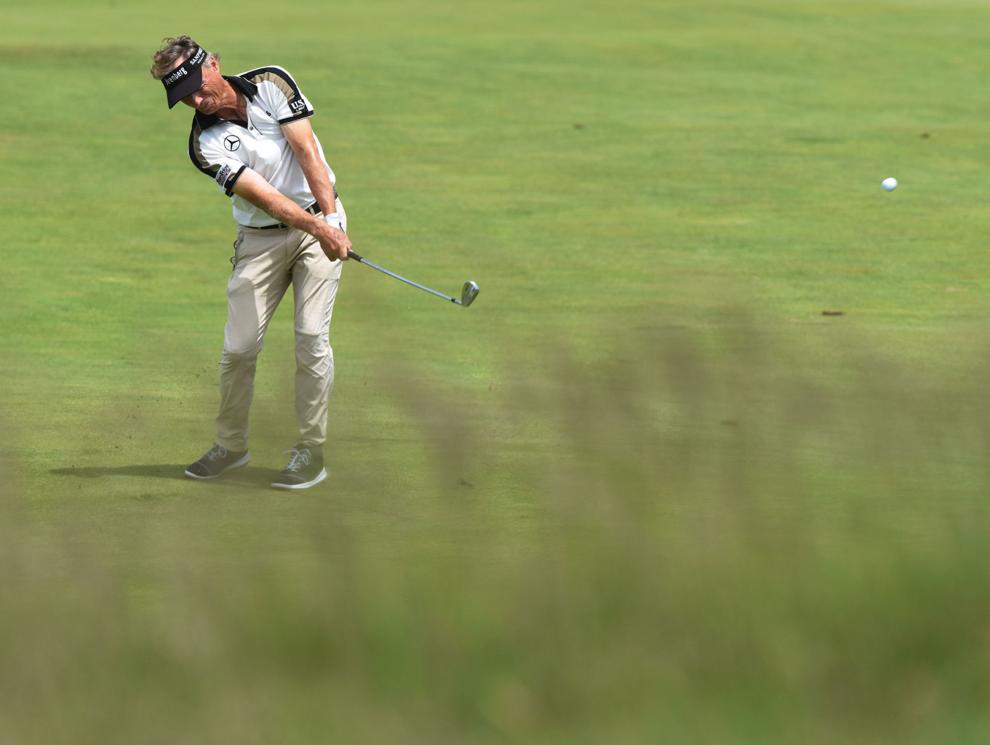 Langer made four birdies on the front nine to move into the lead at 14-under, but surprisingly fell apart on the back nine, with three straight bogeys on holes 12, 13 and 14. He finished third at 10-under.
That was all the help Alker needed. He made seven birdies and just one bogey on his first 11 holes. That got him into a tie for the lead, although he was not aware at the time.
"I really didn't actually look at a leaderboard all day," Alker said. "I actually asked my caddie on 15, 'How we looking?' He said, 'We're tied.' So, away we go."
Alker made two more birdies on 15 and 16, and by the time he teed off on 18, his victory was all but wrapped up.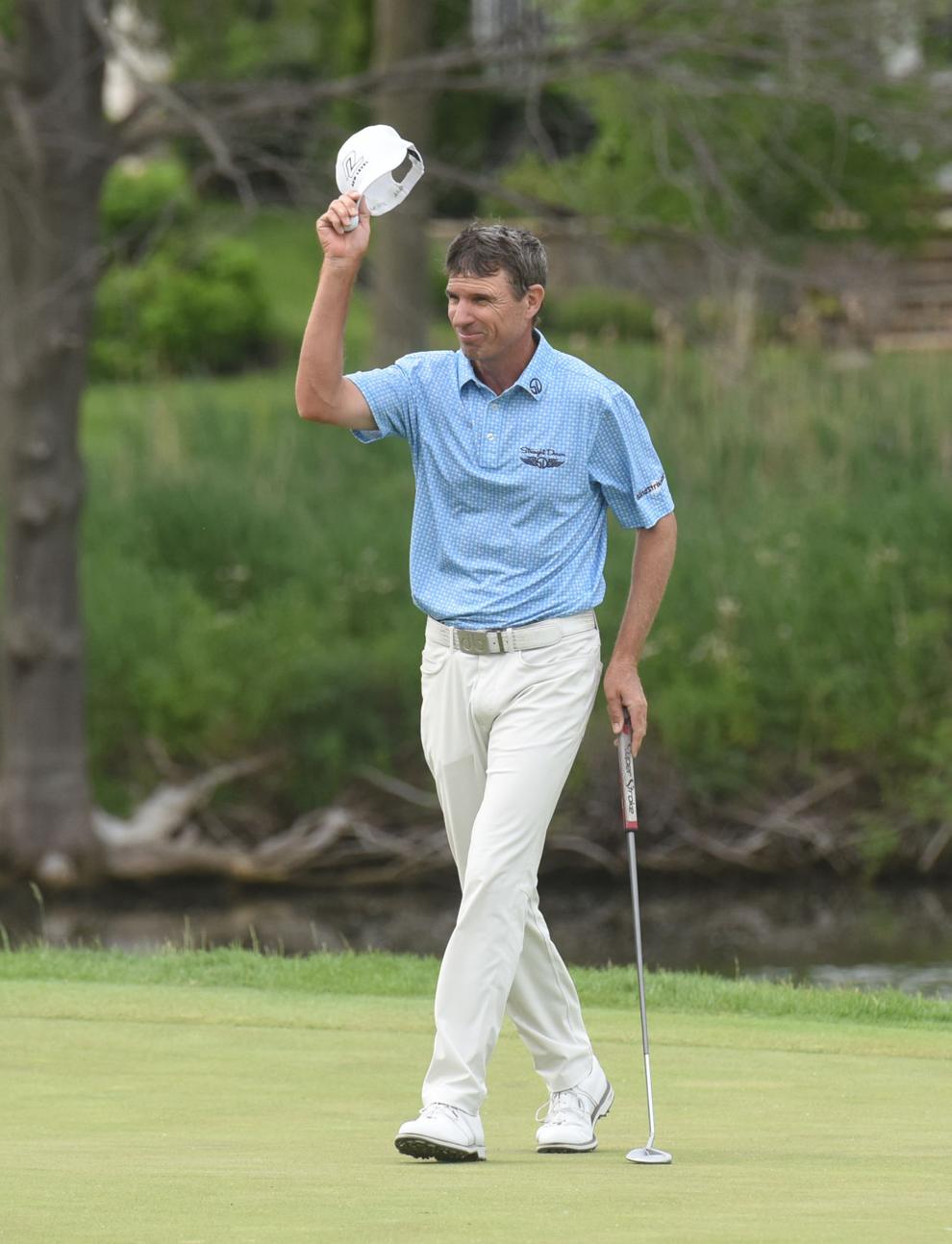 "I just kind of did everything well today," Alker said. "Just the whole package, just stayed calm and made good decisions and putted nicely and drove it better. That all adds up to 63."
Alker was a golf journeyman for most of his career, with a collection of victories on the PGA Tour of Australasia, the Canadian Tour, and what is now known as the Korn Ferry Tour.
He turned 50 and became eligible for the Champions Tour on July 28 last year, and quickly found success. He played 10 events last season, winning one and never finishing worse than 16th. This season he's been even better, and now he's got a major championship to show for it.
"I think right now, I've matured and it's a second wind," Alker said. "Fifty's coming up, so let's stay in shape. Let's keep playing. We have a second career. Let's go for it."