SOUTH HAVEN — Scott Smith will serve his third two-year term as South Haven mayor following Tuesday's general election.
Smith won the election over challenger Ahmmad Goodwin, by a 792 to 296 margin.
City voters also selected Wendi Onuki to serve as the new Ward 2 council member and approved a ballot issue to renew the 0.7-mill narcotics millage.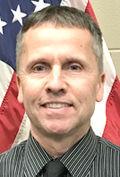 Smith campaigned on continuing the city's efforts to diversify South Haven's economy, create more affordable housing options, attract new full-time residents and ensure local government serves the community.
Over the past four years, Smith has pushed for the city to be more responsive to the needs of existing businesses and to promote economic growth. During that time period, he and other city leaders have met regularly with business leaders and have initiated a partnership with Market Van Buren, an economic development agency that promotes job growth throughout the region.
South Haven election results:

Mayoral race
Scott Smith: 792 (Winner)
Ahmmad Goodwin: 296

Ward 2
Kam Daugherty: 106
Wendi Onuki: 223 (Winner)

SH proposal
Yes: 616
No: 396

George Sleeper (Ward 3) and Joe Reeser (Ward 1) were running unopposed.

— Tony Wittkowski (@TonyWittkowski) November 3, 2021
Smith also has helped lead efforts to convert the former 6-acre Overton factory site into an affordable housing complex with a mix of apartments and two-story duplexes.
"I want South Haven to be a community we are proud to call home," Smith said during his election campaign. "I believe we need to utilize a balanced approach to manage our year-round and seasonal economies. I will continue to make customer service and community input a priority. Government needs to work for all and as mayor, I will continue to work hard to ensure all voices are heard."
City council results
Onuki will succeed Ward 2 council member Chris Campbell, who chose not to seek re-election.
She defeated Kim Daugherty by a 223 to 106 vote margin.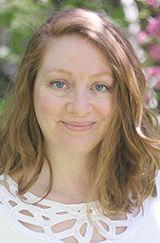 Onuki is the executive director of the Children's Museum in Fennville and graduated with a journalism degree and a minor in public relations from Grand Valley State University. She has been a member of the city's parks commission for five years, is a member of the Lincoln Elementary School Parent Teacher Organization and the South Haven Diversity Coalition and has volunteered with the Al-Van Humane Society and We Care food pantry.
Two incumbent council members, Joe Reeser and George Sleeper, ran unopposed for their seats. Reeser, who represents Ward 1, received 255 votes, while voters in Ward 2 cast 275 ballots in favor of Sleeper.
Narcotics millage renewal
The narcotics millage renewal passed with 616 in favor and 396 voting against it.
Voters renewed 0.6612 mills to pay for efforts to control narcotics use and sales in and around the city, with an additional 0.0388 mills that would bring the total to 0.7 mills for five years.
The levy is used primarily to fund two police officers who are assigned to narcotics investigation teams – the Southwest Enforcement Team, which serves nine Southwest Michigan counties, and the Van Buren County Sheriff's Narcotics team.