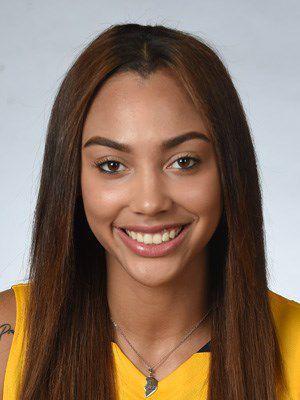 Benton Harbor graduate Kysre Gondrezick has adjusted well to her role as the primary scorer for the West Virginia women's basketball team.
The Mountaineers were 13-4 on the season and ranked No. 25 prior to Sunday night's game against Texas Christian. Gondrezick led the team in scoring at 16.8 points per game, as well as steals (22) and 3-pointers made (40), and ranked second in assists with 46.
Gondrezick, a junior, previously played point guard for West Virginia, but has been asked to put the ball in the basket more this season.
"I was an offensive threat from that angle and a converter, but I was also able to get my teammates involved," Gondrezick said in a story on WVUsports.com. "This year my role has been completely different. I know I have to score. Playing my role, that's what the team needs from me this year is to score buckets and make plays in big-time moments.
"But I actually like passing the ball more, to be honest," she added. "It makes me feel good to see everybody else smiling and happy. We goof around nonstop both on the court and off the court, but I think we also hold ourselves accountable and place emphasis on when to be serious and when not to be. Having that chemistry off the court has made us completely better on the court."
Gondrezick's best game of the season statistically came in a 74-63 victory at Kansas State on Jan. 5. She scored 24 points, dished out eight assists and shot 9-for-14 from the field, including 4-for-8 on 3-pointers.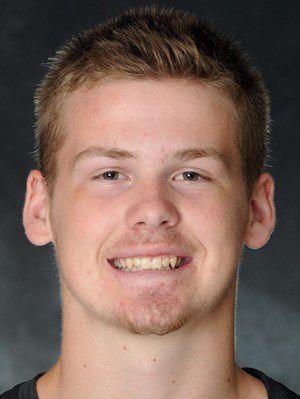 Goodline makes Oakland debut
Coloma graduate Zach Goodline has appeared in eight games this season as a freshman for the Oakland men's basketball team.
Goodline scored his first six career points by going 6-for-6 from the free-throw line in a game against Cleveland State on Jan. 11. Goodline has long excelled at free throws, winning the Basketball Coaches Association of Michigan's Top Shooters Free Throw Challenge in 2018.
Goodline has played a total of 65 minutes for the Golden Grizzlies, who are 7-14 on the season.
Saladin brothers nearing finish line
Buchanan graduates and former Bridgman co-op swimmers Trayton Saladin and Parker Saladin are approaching the end of their senior seasons as NCAA Division I college swimmers.
Parker Saladin swam on senior night at Cincinnati, winning the 200 butterfly in 1:49.80 as the Bearcats defeated Xavier 223-70 on Jan. 17.
Trayton Saladin won two events for West Virginia in a 176-65 victory over Texas Christian on Jan. 18. He took first in the 200 freestyle (1:42.95) and 500 freestyle (4:42.36).
Wojahn honored for punting at Davenport
Lakeshore graduated Kyle Wojahn earned all-Great Lakes Intercollegiate Athletic Conference honorable mention as the starting punter for the Davenport football team as a freshman.
Wojahn was Davenport's special teams player of the game three times during the season. He ranked second in Davenport history in punt yards (1706) and attempts (48) in a season, second in the GLIAC in fair catches (15) and fifth in punting average (35.5).
Davenport finished 5-5 on the season.