Lakeshore football coach Bryan Keim resigned on Monday, ending a six-year stint as the Lancers' coach with a 39-23 overall record.
"I was asked to resign last week," Keim said. "Instead of making a bigger deal about it, I chose to resign, myself. It's not a decision I'm excited about but I decided that it would be the best move for the program. I feel like I gave it my all.
"I'm disappointed I wasn't able to reach the goals we strived for. I wish the best of luck to the Lakeshore program going forward."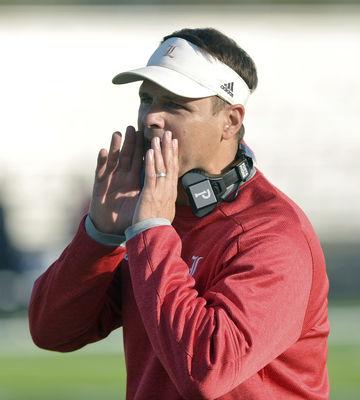 Keim served as Lakeshore's defensive coordinator for two seasons before being promoted to head coach for the 2013 season after the retirement of Denny Dock. He led the Lancers to Southwest Michigan Athletic Conference West Division titles in 2014 and 2017 as well as playoff appearances in five of the last six seasons.
Keim was also a Michigan High School Football Coaches Association Regional Coach of The Year recipient in 2014.
The Lancers reached the district championship game four straight years to start his tenure but were unable to win a district title.
Following a 2-1 start to the 2019 season, the Lancers went 2-4 in the final six games, failing to qualify for postseason play for the first time since 1997. Lakeshore's seven-game win streak against rival St. Joseph was snapped in a 22-14 Week 4 loss.
According to Lakeshore athletic director Greg Younger, the search for a new head coach will begin immediately.
"We appreciate Keim's effort and hard work in our program over the past six years as head coach and eight years total with the program," Younger said in a news release.
Further attempts to reach Younger were unsuccessful.
Keim plans on coaching in the future but will use this time to focus on his family.
"I'm proud to be 7-1 against St. Joseph and a two-time conference champion," he said. "If I'm fortunate enough to receive an offer, I will absolutely coach again."